Some Of My Favorite Places to Shop In Anniston...
I borrowed Tom's digital camera and set out to immortalize some of
my favorite businesses in Anniston.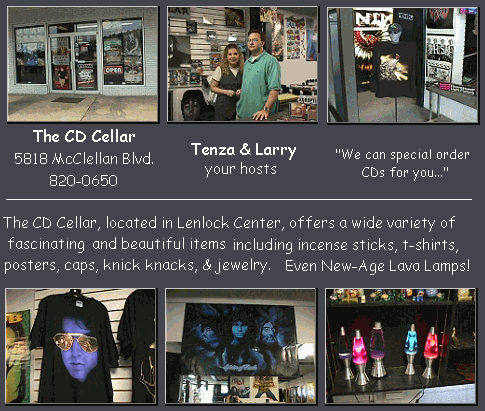 ---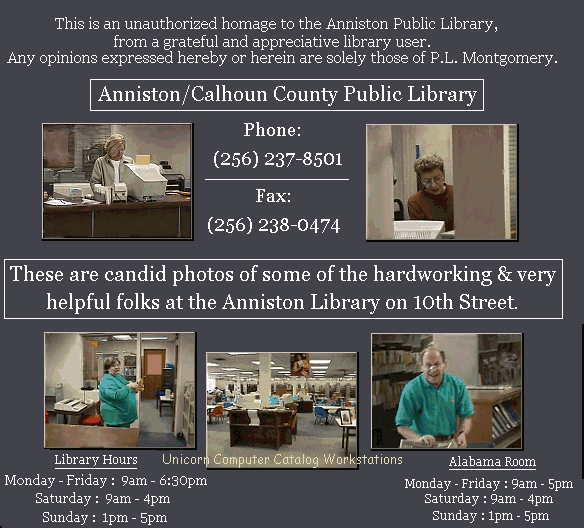 ---
---
More coming soon.... Watch this page...
---
You might also like to check out these links...
---
WebPage Design & Maintenance by : PLCM Screen Designs, Ltd.
a subsidiary of Flame Enterprises
---
Last update on December 15th, 1998.